Boomerang Distribution TMS shipping integration
Transport module for connecting your software with Boomerang Distribution.

Calculate prices, ETD, ETA, CO2; create shipments, shipping labels, tracking links and branded notifications automatically.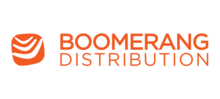 E-commerce fulfillment and return handling services
My carriers

| Carrier | Collection | CO₂e | Price | | |
| --- | --- | --- | --- | --- | --- |
| | 08.12.23 | | 51 € | Pricelist | |
| | 07.12.23 | | 91 € | Pricelist | |
| | 07.12.23 | | 113 € | Pricelist | |
| | 08.12.23 | | 70 € | Online | |
| | 07.12.23 | | 111 € | Online | |
Overview
Cargoson lets you send info between your transportation management software and Boomerang Distribution automatically — no code required.
Using a TMS is the first step to optimizing your transport and logistics. It allows you to save time, money and CO2 emissions by having all of your carriers on one dashboard.
If your company or partner is using Boomerang Distribution, you can take it a step further: skip the manual steps and automate the shipping process.
What you can automate
Pre-shipment
Use the sales/purchase orders data in your ERP/online store/WMS or other software to automatically create shipments in Cargoson
Display all available shipping options for a given order and let your users choose
Get a list of parcel lockers from different carriers
Communicate shipping needs between colleagues
Hand over the responsibility of comparing and choosing a transport option from third party users or purchase/sales managers to a logistician
Comparison
Calculate the transport price automatically from your price lists and forward it to your or your partner's Boomerang Distribution software
Request spot prices from your carriers
Find the estimated lead times for transport or request estimations from carriers
Find the estimated transport CO2 emissions for each transport option
Compare carriers and different transport options for each shipment in Cargoson or directly in Boomerang Distribution
Place a transport order to a carrier of your choice, directly into their Boomerang Distribution software
Set up predefined rules to automate transport booking and let the software choose the carrier automatically
Post-shipment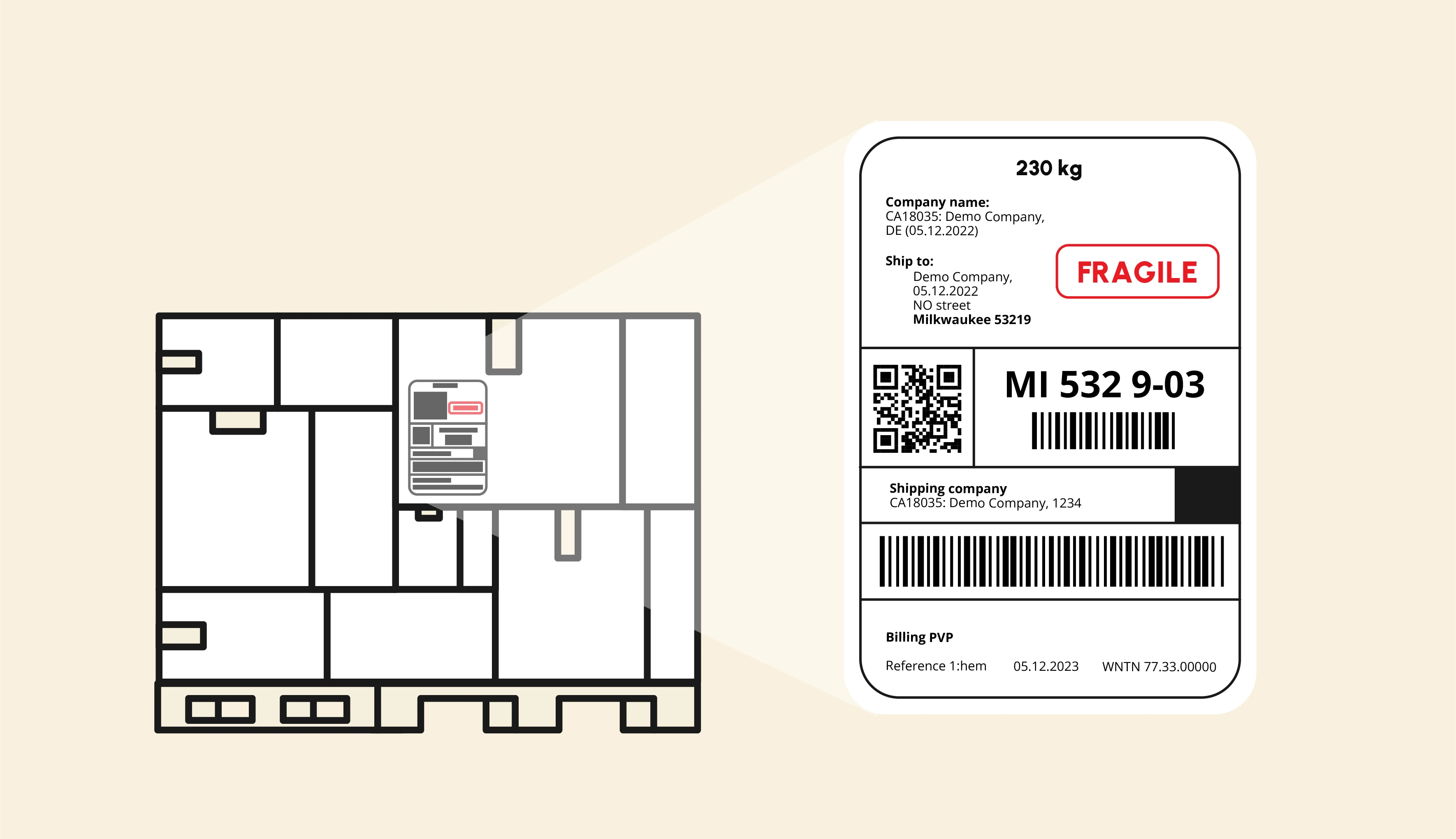 Send branded email transport notifications to your customers, colleagues and partners (labels, ETA, modifications, cancellations, licence plate numbers, documents etc)
Generate shipping labels directly from Boomerang Distribution, get them in your TMS, business software or other system, and send them to relevant parties
Generate Boomerang Distribution tracking links and receive them back to your TMS, business software or other system, and automatically update shipment statuses based on information saved in Boomerang Distribution
Get daily reports about delayed shipments in your email inbox
Generate transport statistics and reports across all your carriers
Compare transport invoices with pre-calculated or pre-agreed amounts
Boomerang Distribution TMS integration features
If you're using the Boomerang Distribution warehousing and fulfillment services, you can ask Boomerang Distribution to place transport orders directly from your own shipping software account.
Transparency by access to your warehouse movements
You can let your warehousing service provider place transport bookings using their own systems.
However, to increase transparency for you and your customers, you can grant permissions to Boomerang Distribution to place transport orders in your name, through the shipping software you use.
Based on the agreement between you and Boomerang Distribution, they will place the booking to a specific carrier based on your decision criteria - size of goods, direction etc.
If Boomerang Distribution uses Cargoson to book shipments on behalf of your company, you can see both the shipments booked directly by you and the ones booked by Boomerang Distribution on the same dashboard.
This allows you to to be up to date with all of your warehouse movements: who and what was ordered, when it was sent out and received, and which carrier handled the transport.
Shipment tracking
The tracking link will be saved for every shipment and can be opened by clicking on it. You can access it everytime without needing to request information from the warehouse/fulfillment provider.
Automatic tracking milestones on your dashboard
To save time, the shipment's tracking milestones are automatically updated based on the info saved in the carrier's system. You can see the status directly on your dashboard without opening the tracking link. This allows you to stay up to date with all of your warehouse loadings and deliveries, and any delays that might occur.

Start using Boomerang Distribution with your transport management system
Your time is valuable
If you use multiple carriers, we believe that using one system to work with all of them is the most efficient use of your time and resources.
Skip the manual work
Your contacts, orders and shipment data already exists in your ERP/WMS/eCommerce software. Are you copy-pasting them to the Boomerang Distribution system?
Instead, make use of it: integrate your system with Cargoson and your data will be exchanged with the Boomerang Distribution system automatically! This will also avoid human errors.
Pick and choose which carriers you like
The carriers you want to use is your decision, not our business.
Cargoson is not a middleman or a forwarder, but your transportation management software.
Our carrier database is extensive, but you can add missing carriers by simply contacting Cargoson support.
All your carriers connected to Boomerang Distribution
All your transport bookings could be placed the same way.
Data is exchanged with Boomerang Distribution warehouse software automatically.
Simple API: One integration from your business software will cover all your present and future carrier integrations.
Requesting a new carrier integration, in case we haven't built it yet, is free for all customers.
Track all of your shipments on one dashboard.
Adding, removing or switching carriers is quick and easy.
Branded notifications
All transport-related notifications to your partners, customers and coworkers are branded and look the same, regardless of the carrier you're using.
How to start shipping directly from Boomerang Distribution
Get a demo to see how you can add the shipping module to your software and integrate Boomerang Distribution. Then, select your carriers, upload your prices and other agreements with your carriers, invite your users and start shipping right away. See also: Configuring my carriers, price lists and users in Cargoson.
Schedule a demo