CO2 Calculator for Logistics — All Transport Modes
Do you need to quickly calculate CO2 emissions for a shipment?

Enter your addresses and goods details to find out.
The CO₂ calculator will estimate emissions for all available freight types: road, air, sea and rail transport.
Methodology
Our road, air, sea and rail transport CO2e calculation models are based on the EN16258 standard, the GLEC Framework 2.0, CCWG Carbon Emissions Accounting Methodology and the UK Government greenhouse gas reporting conversion factors.
To access our CO2 calculation methodology report in a PDF format, please contact Cargoson support (support@cargoson.com).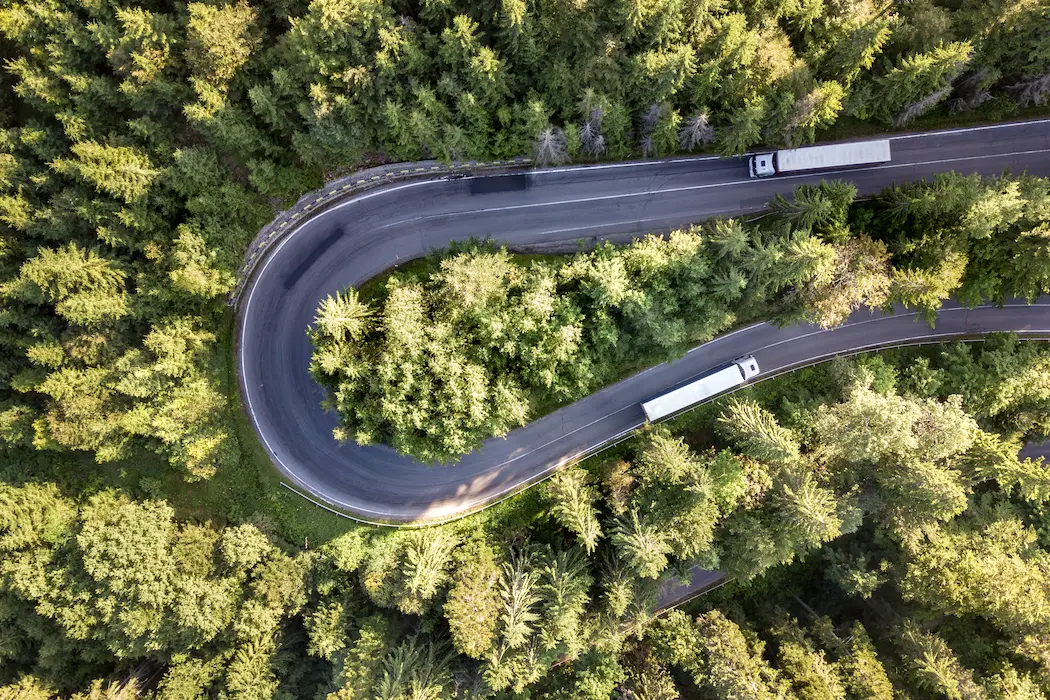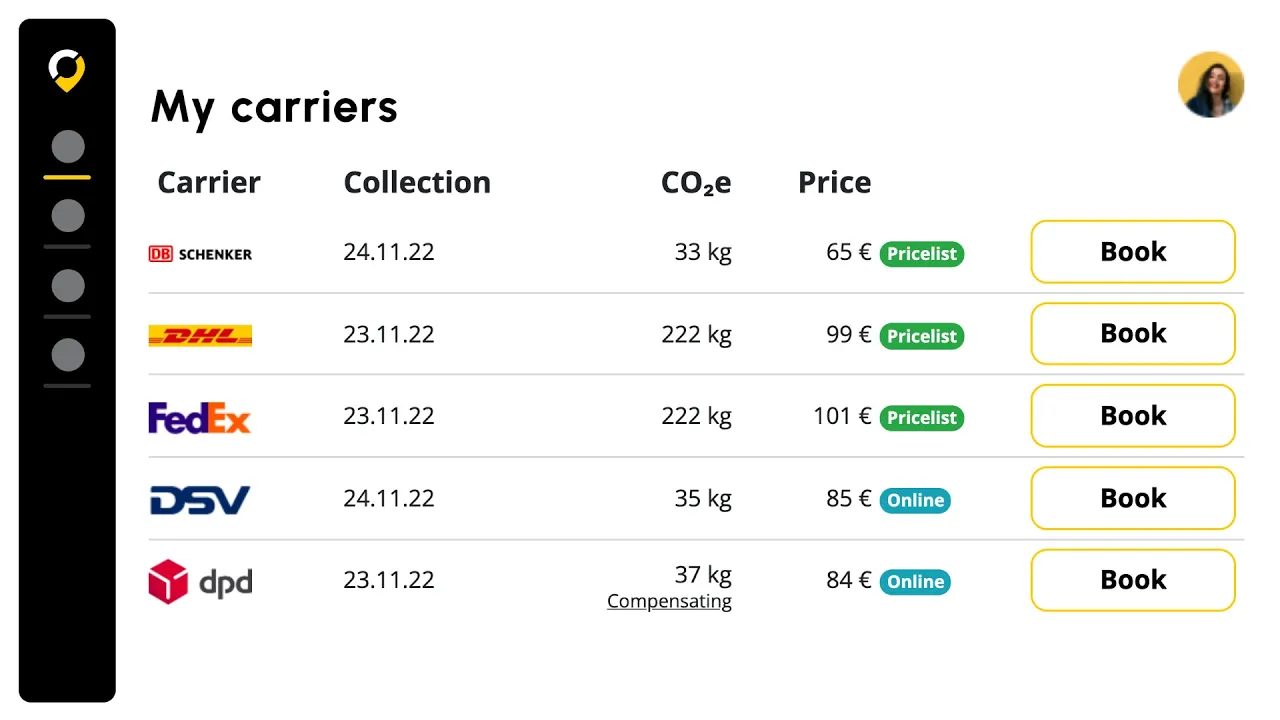 CO2e emission estimates in your TMS dashboard
Before selecting a transport option, you can see the CO2e estimates for each of your carrier and transport mode directly in your Cargoson dashboard.
In addition, you can export after-the-fact CO2 reports for all your shipments to Excel in a few clicks.
CO2 calculator API for transport and logistics
The Cargoson CO2 calculation is also available through a simple REST API.
You can input the shipment parameters and receive the estimations for road transport, air transport, sea transport and rail transport (when available).
The CO2 estimations can also be requested via API for bookings that you've placed in the past, without needing to input the shipment parameters again.
To get the CO2 calculator API access, please contact contact Cargoson support (support@cargoson.com).